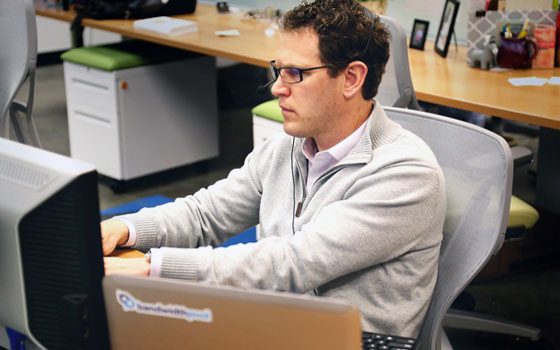 ---
Who We Are:
AnumTech Systems, Inc is an IT consulting and Regulatory Compliance Solution provider with about 14 years of experience serving Software and Life Science Industry in the field of Regulatory Compliance, Quality, Validation, Software Testing, Professional Staffing and Training.
What We Do:
We assist our clients in achieving their Regulatory Compliance, Quality, Validation, Software Testing and Data Security & Privacy needs by providing cutting edge Life Science Compliance Solution and Staffing. 
We help clients improve the Quality of their product and services by helping them developing a robust Quality Management System – a path towards obtaining ISO certification.
We provide Audit related services and assist clients in obtaining compliance with FDA , MDSAP, MDR and other Regulations and International Standards. 
How We Can Help You:
If you are looking to reduce the Validation and Testing cost while remaining compliant and improving the quality of your product and service, our team of highly-qualified and experienced consultants can deliver a broad suite of solutions in the areas of Software Testing, Computer Systems Validation, Infrastructure Qualification, IT Quality Management, and process improvement.
We have successfully done projects with many software development and pharmaceutical companies, our services will allow your organization to address Compliance, Testing and Computer System Validation issues, reduce costs without risking regulatory non-compliance, and leverage leading-edge beneficial technologies.
Our software testing expertise delivers measurable results increasing quality and optimizing costs and time to deliver.
We can provide independent assessments and/or quality audits which can cover the entire system, equipment or computerized processes or target a specific area.
We can author tailored operating procedures and work instructions that are based on your applicable regulations/standards, describing and controlling all operations related to the systems, equipment, and computerized processes. 
We can also assist in the establishment of an on-going training program for their team or individual additions
We handle staffing assignments at all levels and in all functional areas to enable our clients recruit the right people
Our Document Center consist of QMS and GxP templates and documents that are ready to use and have clear instructions for the users.
Please take a moment to go through brochure of our services. Depending on your specific needs, we can support your project with any or all of the services. Our services are guaranteed by our full commitment and our rates are competitive.
Should you wish to utilize our services or you have any queries regarding our services, please do not hesitate to contact us. Alternatively, we can visit your company personally to have a further dialog on a possible cooperation.